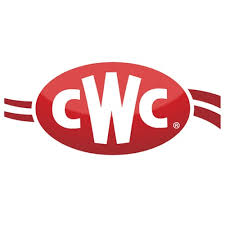 Continental Western Corp
Extensive Product Lines
They offer a huge range of products to suit your need. From protective packaging products to high performance rope, we have what you're looking for.
Our high-performance stretch films are available in a variety of thicknesses (43- to 120-gauge); we also provide Torque® and CWC Pre-Stretched hand films. You can get colored stretch films in red, black, yellow, and blue – and additional colors on request! We also offer machine-grade films in a huge range of lengths and gauges, as well as bundling film and pallet netting. You'll even find a selection of stretch film tools like dispensers, handles, and cutters.

Our steel strapping comes in regular-duty, heavy-duty, high-tensile, and punched styles– and in portable, self-dispensing mini coils for on-the-spot jobs.

Large variety of standard tapes: masking, duct, electrical, painters, filament - and many more! You'll find the tapes you want in the colors, sizes, and thicknesses you need.

Large selection of tarps, including blue poly tarps, heavy-duty tarps for maximum protection, camo tarps, and even combo tarps. Poly tarps are available in a huge range of sizes to meet your projects needs and offered in multiple colors.

Large varieties of rope you need, as well as splicing and cutting tools.

From natural, agave-fiber sisal tying twine to twisted and braided nylon seine twine, CWC provides a huge range of twine options to meet your specific needs. Our polypropylene meat twine is safe for food handling and our poly film tape (or ribbon) twine offers amazing strength and durability. CWC lumber braid, tomato twine, and tree rope provide gentle support for plants and saplings; our Christmas tree twine is tight and strong. You can even get our popular cotton, sisal, and jute twines in convenient retail packaging.

We offer a wide array of protective, hygienic, and chemical-resistant clothing: coveralls with optional hoods and boots, anti-skid shoe covers, bouffant caps, and hair and beard nets. Our goggles, earplugs, and dust masks are comfortable and reliable. For outdoor jobs, our PVC boots, safety vests, and rain suits are a must. We provide many hand-protection options, including cut-resistant, coated knits, supported/unsupported, leather, wool, welders' gloves, and glove accessories.