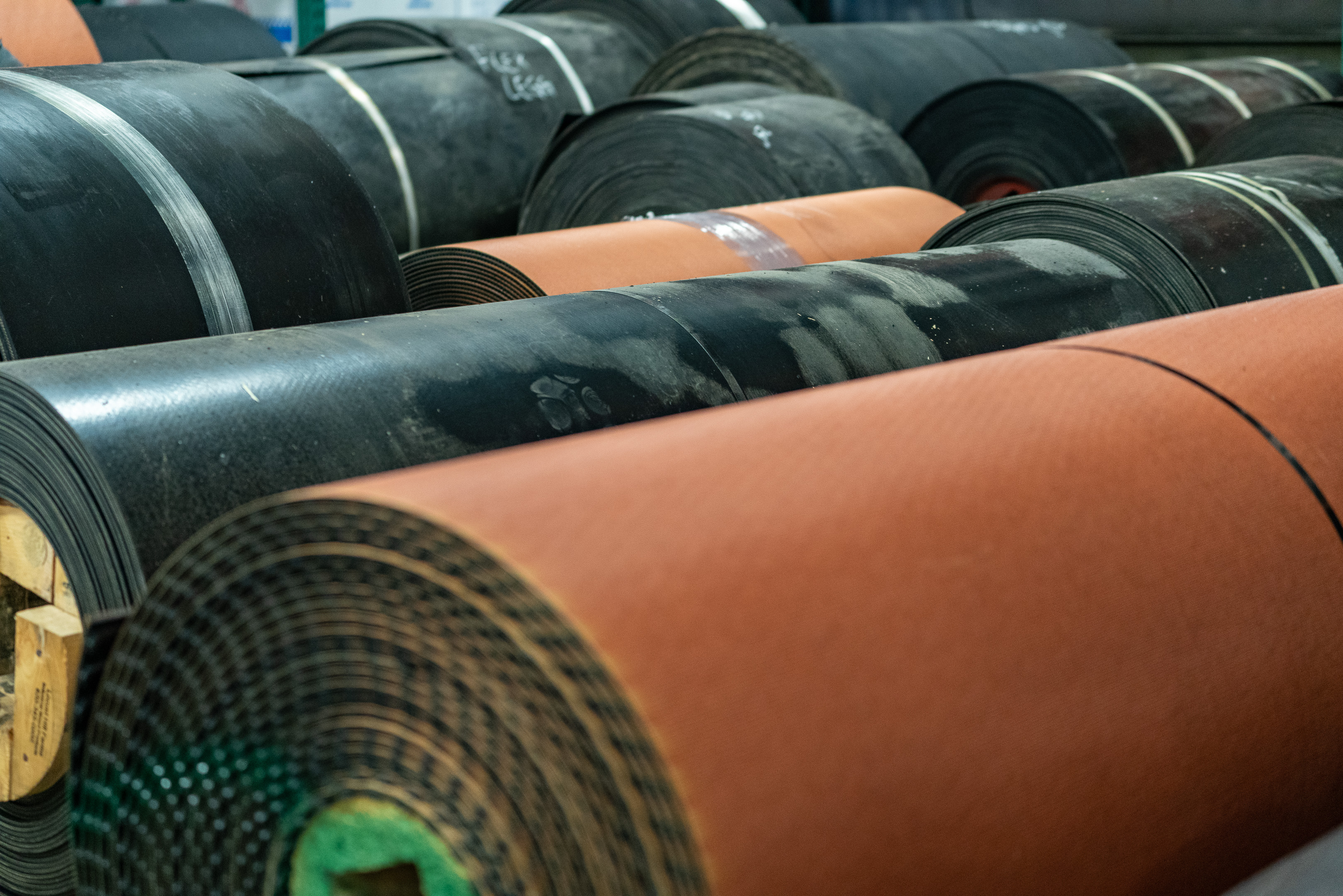 Belting
Snake River Supply bring decades of experience to help you with your industrial belting needs, from light weight too the heaviest duty aggregate and mine applications.
Rubber , PVC , Urethane, ETC.
2-150 1/32 x 1/32 covers, the staple in the agriculture industry 

2-150 Proffiled belting for incline applications

2-220 Heavy duty in various covers service extreme ag application and the light duty aggregate jobs.

3-330 Heavy duty aggregate belting 

PVC light and Heavy duty agriculture applications, with the ability to add profile and guides inhouse for fast turnarounds!
"Inventory designed to meet you immediate needs"